For students around the globe, the last two months of school have consisted of class Zoom meetings and online activities. The COVID-19 pandemic has left schools empty as students continue their studies at home. This means parents have had to play the role of educator as well as a parent while still working. And while the last two months of the school year may have concluded in a strange manner, it is finally summer vacation.
Ahhhh, summer vacation, time for teachers to take a break, and students to run free. My childhood summer memories consist of afternoons at the community pool and long hours waiting in line at amusement parks. I spent most summer evenings running around the neighborhood park with friends, kicking a soccer ball. But this summer may look a little different from the norm. With the effects of COVID-19 still ravaging the world, many areas of large gatherings are remaining closed, leaving parents wondering how they will keep their children entertained this summer.
Not to worry, weary parents! Below I have compiled a list of ten things you can do with your kids to keep them safe and active. So while pools and amusement parks may be closed this summer, you can still make sure your kids make memories that will last a lifetime.
---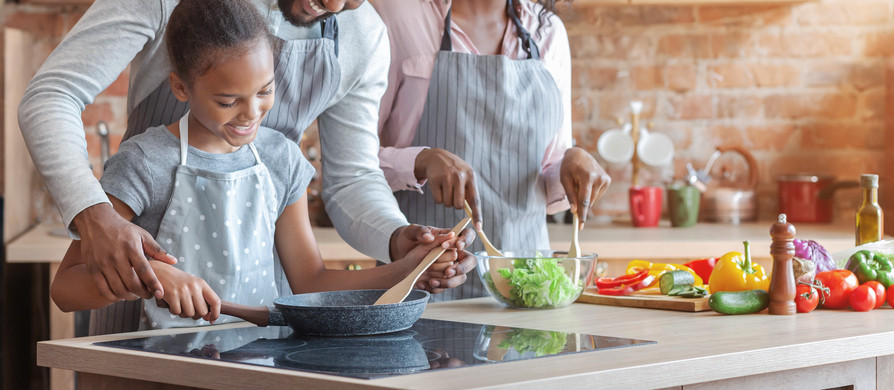 Host a Cooking Show
This is at the top of the list because it is my personal favorite and is a great way to teach your child a valuable skill. Whether you want to assist them through every step or leave them to cook on their own, cooking is something kids of all ages can do.
The first step in a cooking show is to find a recipe or recipes. Have your child research a recipe using the internet or cookbooks. I recommend using Food Network's Cooking with Kids page for simple recipes that older kids can make without adult assistance. Then have your child make a list of ingredients, checking off the ones in the house, and then making a shopping list for what you need.
As soon as you have the recipe and the ingredients, it's time to get to cooking! But not before setting up the camera. As a parent, you can play the role of cameraman or camerawoman so you can keep a watchful eye on the kitchen or you can set the camera up on an appliance or windowsill. Tell your child to show the camera how and what they are doing as well as to state what the ingredients are. This will make them feel like a true chef!
Once the food is ready, it's time for some taste-testing and reviews, the best part! Make the tasting a big deal and give your compliments to the young chef.
If you or your child is tech-savvy, you can also use a video editor to format the video like a true cooking show, then send it to relatives to show off your child's hard work.
Make Your Own Board Game
This is an activity I do with my students at school as well as at home. It can be boring to play the same games all the time. If you are like my family, on Saturday nights we usually end up playing one of the same five games over and over. Here is a way to mix it up a bit.
Give your kids a bunch of supplies and tell them to invent a new board game (or a new way to play an old game). This lets them use their creativity and critical thinking skills. If you have several children and want to make this even more interesting, tell them they only have a certain amount of time to finish the project. Oh, and be sure to remind them to write down the rules so they don't forget.
Once the game is complete let your child show off their creation. Have them tell you how they came up with the idea, how they made the pieces and the board, and have them explain the rules. Then sit as a family and play the game. This game may just enter into your regular game rotation!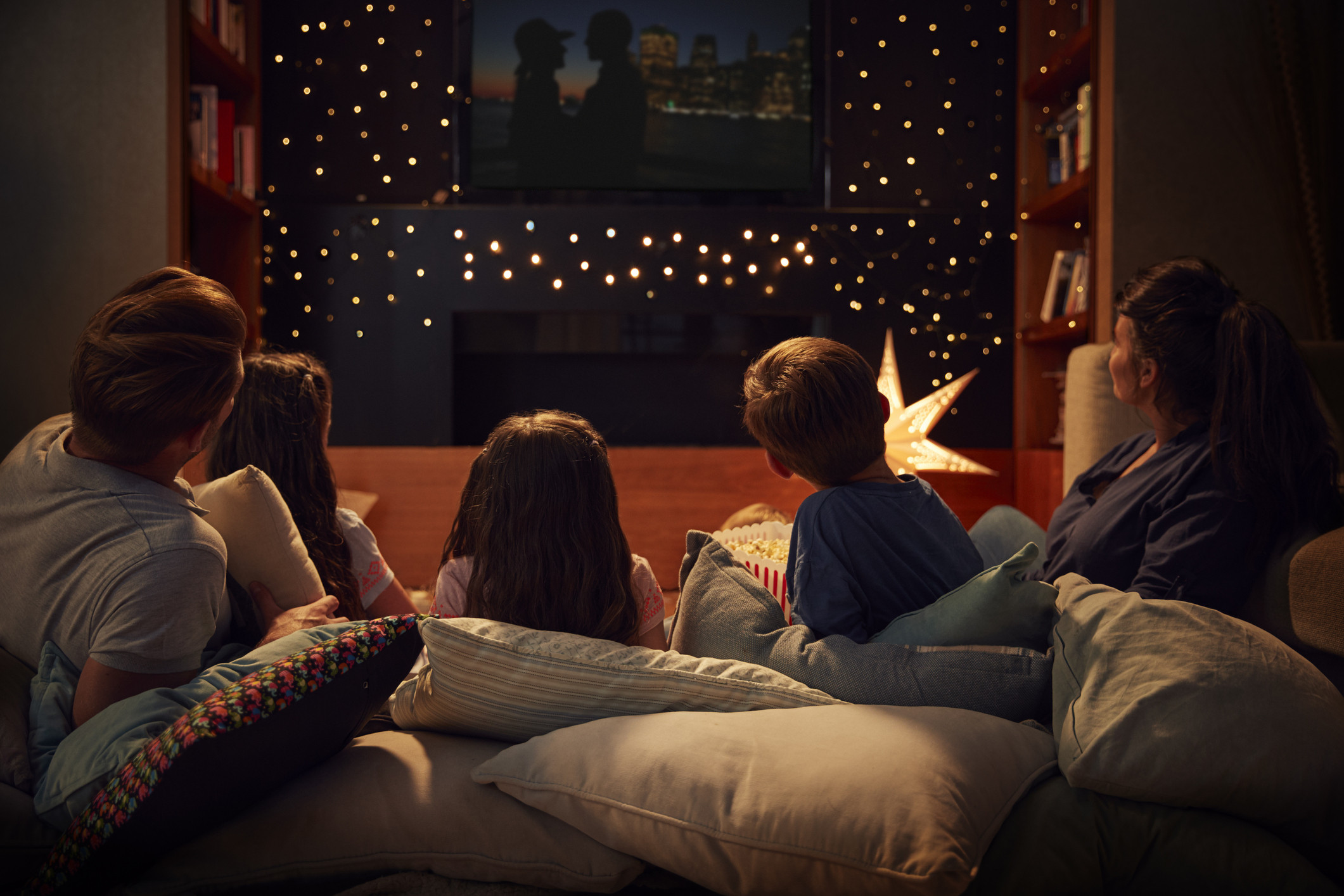 Have a Home Movie Theatre Night
Can't go to the cinema? No problem! Have a fancy movie night at home. Follow the instructions to make it a magical night in.
First thing you have to do is build hype for the movie. The day before your night have your kids make posters for the movie and hang them around the house. They can even make and "sell" tickets to you. Tell your kids how excited you are to watch the movie with them.
The day of, you have to prepare all the necessary items. Make sure to have snacks and drinks and comfy seating. Black out any light coming in from windows with cardboard and/or curtains and set up a concession stand in a corner of the room. Put the snacks and drinks on the "concession stand", then have everyone stand in line to get their own.
Finally, sit back, relax, and watch the film!
Go Indoor Camping
Since my husband isn't much of a woodsy person, this is one of our staples.
Clear out a space somewhere in your home where you can set up camp (my family uses the living room). This can be in front of a tv so that you can watch from inside the tent, or if you want to make it more like real camping, you can set up in a room without technology. If you don't have a tent, no worries! Give your kids large blankets and chairs and have them build their own tent.
To set the scene, set up a fake campfire in front of the tent (this can be a candle or just some red and yellow tissue paper bunched up like a fire). If you are like me and enjoy the sounds of the woods as well, then put on campfire noises over a speaker. For dinner, cook some traditional campfire food like hot dogs or sandwiches and s'mores.
Finally, put the sleeping bags inside the tent and fall asleep acting like it's the great outdoors while still enjoying air conditioning.

Arrange a Photo Scavenger Hunt
Want to send your kids out and away from you for a while? Try this.
Write up a list of different sights for children to find, making sure to reorganize the list for each child participating to avoid everyone going to the same place at the same time. For younger children make a list of things around the house, but for older children you could have them walk around the neighborhood to find the items. Then give each child a camera (this can be phones or digital cameras) and a list. The goal is to be the first to take a picture that completes each prompt and show the pictures to the arbitrator.
Here are sample lists for you to try:
Rewatch Old Family Videos
While the old VHS tapes may be gone, I am sure that you recorded plenty of videos of your baby's first years on that old iPhone 1 of yours. And while this one will take a little setup on the part of the parent, it will be worth it in the end.
The first thing to do is, if you haven't already, compile photos and videos of your child into one video. If all of your photos and videos are on the cloud like mine are, here are videos makers that you could use:
iMovie

Movie Maker Online

Adobe Premiere Rush

KineMaster

LumaFusion

FilmoraGo
The first step is to compile any photos and videos you want to showcase into a folder on your computer, then import the files into the video editors. Once everything is there, simply arrange the files, add music and download the video. I personally like to put the videos I make on my personal YouTube account so that I can pull them up and watch them from anywhere in the world.
It's always fun to watch these videos together as a family. Watching home videos will make you laugh and bring up good topics of conversation. It is a time to reflect and remember while spending time indoors.
Enjoy Some Virtual Museum Tours
This one is pretty self-explanatory. If you are looking for something a little educational that's not LoonyLearn, many of the world's biggest museums are now offering virtual tours! You no longer have to buy a plane ticket to France to visit the Louvre.
Grab a computer and sit with your kids as you tour some of the most popular museums around the world. Click here for the entire list of museums offering exploration on Google. Arts and Culture. Here is a list of my favorite museums currently offering virtual museum tours:
Construct a Rube Goldberg Machine
I will say, you have to allow the house to be a little torn apart for your kids to enjoy this one. My cousin and I used to spend hours making these around the house.
A Rube Goldberg Machine is a chain reaction that does a simple task like watering a plant.
If you would like a little more explanation on Rube Goldberg Machines, here is a video about a man who has become famous for his machines.

Form Art from Recycled Material
This is another activity I have my students do at school. Having your child make art from recycled materials from around the house is a great way to let them express themselves without having to break the bank on art supplies.
All you need for this is a creative kiddo and a random assortment of old household items. If you have older kids, encourage them to make a list of items they can use to create a work of art, then let them find the items. If you have younger children, gather up the supplies for them.
Here is a list of my favorite items to use:
Toilet paper rolls

Old newspapers and magazines

Yogurt containers (cleaned out)

Milk jugs (cleaned out)

Plastic cups

Plastic utensils

Plastic water bottles

Cereal boxes

Tissue boxes

Tin cans

Pringles tubes
You may also need glue, tape, string, paint, and markers.
Once you have the items, set up an art studio in the kitchen, and have your kids look for inspiration in the ordinary. I guarantee your little Picassos will turn everyday items into something extraordinary.
Create an Obstacle Course Around the House
Do your kids have a seemingly endless amount of energy? Don't have a treadmill to let them run it out on? Try a home obstacle course!
All you need for this one is furniture and a plan. If you have older children, walk them through creating a home obstacle course with items from around the house. If you have younger children you will want to be the one to make the course.
Here is a sample obstacle course I have used in the past. I used this one with younger children, so they simply had to touch different points in the house instead of climbing over couches or crawling under tables.
I find it most useful to play into the natural flow of your house. So if your kids have a certain way they usually walk through the house, play into that. And if you want to really get your kids' attention, time them and give a prize to the winning time (I suggest something like a high-five or let them pick the dinner for that evening).
---
I hope these were a source of inspiration for you as we head into summer. If you liked the suggestions we gave above or want to share your own ideas, feel free to comment, like, and subscribe. If you have any suggestions for our next blog post, feel free to email me at michaela@loonylearn.com.
Until next week's blog, keep inspiring learning!
-Michaela