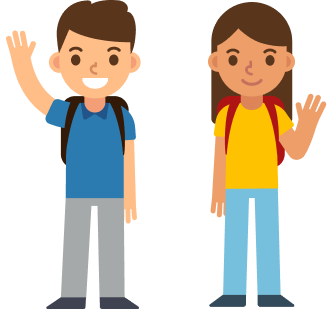 LoonyLearn was created by a teacher and EduTech professional frustrated with the lack of educational games that actually gamify educational topics. After more than a year of research talking with teachers, school administrators, parents and kids, LoonyLearn was born (Est. 2019).
From our research, we realized we needed to accomplish three goals:
We needed to create a tool which aligned with the Core Curriculum and NGSS, while providing meaningful feedback to teachers and parents.

We needed to make a tool which provided kids with the freedom to decide how they wanted to practice and learn.

We needed to create an EduTech tool that covered a variety of subjects all in one location.
LoonyLearn is focused on going above and beyond to accomplish each of these goals for our teachers and kids. Our team is continually creating new games and content, to expand into more subject areas and to keep our kids continually entertained.
The LoonyLearn team strongly believes that education provides opportunity and that opportunity should be available to all kids. With that belief, we are strongly committed to keeping our prices low and affordable to all.
The LoonyLearn family is strongly committed to our students, teachers, and parents. So please reach out to us anytime with feedback or recommendations. We promise to go above and beyond to make an incredible resource that is helpful inside and outside the classroom.